Thanks to the modern age of digital media, the wide web and swift, reliable couriers, the distance between our business premises and Ipswich is virtually insignificant. No matter where you are located, our customer relations are second to none. We strive to achieve the highest quality of embroidery for our clients, and we cherish every single client; past, present and future clients
The Workwear Specialists, is capable of providing high quality, hard wearing, stylish Workwear Bundles in Ipswich professionally embroidered with your own logo and contact details. If you do not have an existing logo, or you wish to have your logo revamped to suit your new workwear, we can assist you. With over 5 years of experience in graphic design, we also provide Professional Logo Design Services.
As previously mentioned, in this modern day and age, targeting distant businesses is no problem at all. Our usual turnover time for Workwear Bundles in Ipswich, from inception to dispatch, is between 5 to 7 working days. We have produced Workwear Bundles in Ipswich with embroidery for plumbers, builders, taxi companies, joiners, gardeners, electricians, laundrys, take-aways, welders, personal trainers and numerous other small to medium sized businesses.
The Workwear Bundles Ipswich market is a lucrative and busy place. Branded uniforms are a sure way to ensure the instant recognition your business needs for increasing success. Branded Workwear Bundles Ipswich improve the way your business operates and enhance its public perception. Increasing your businesses visibility in the businesses and bustle of your everyday working life is as easy as wearing stylish work clothing.
POPULAR WORKWEAR BUNDLES IPSWICH
Our Ipswich leading workwear bundle deals and packs are unbeatable in terms of quality and price. If you're looking for personalised workwear bundle deals in Ipswich then we offer a FREE embroidered logo service on either left/right chest on all garments. New customised artwork must be approved within 24 hours for a 7 day turnaround. Further discounts do not apply to workwear packs and bundle deals as discounts have already been applied. From polo shirts and workwear jackets to aprons and hi-vis, you will find whatever personalised workwear bundle deal you require. Furthermore, we provide FREE Ipswich delivery in addition to the rest of the UK on all workwear bundle orders. And with our simple 3-step ordering process, it's never been easier to buy your workwear clothing today!
OUR embroidered WORKWEAR IPSWICH PORTFOLIO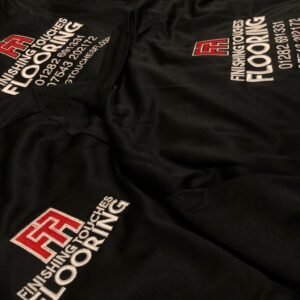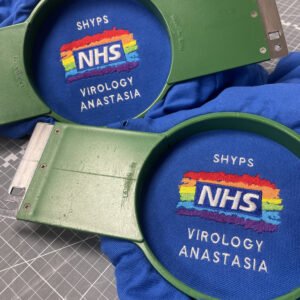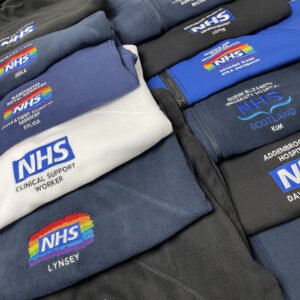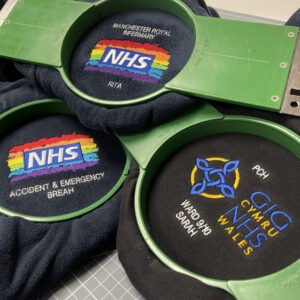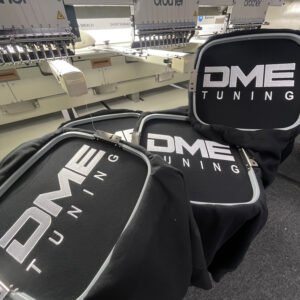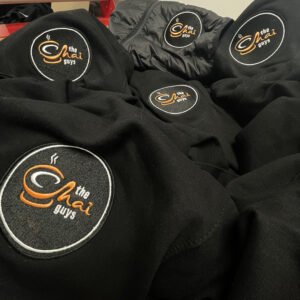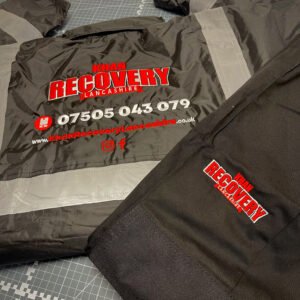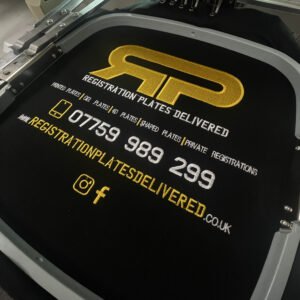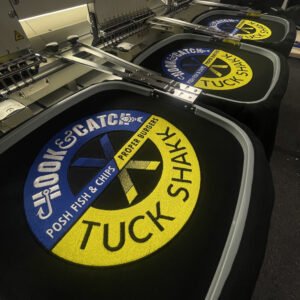 CUSTOM EMBROIDERED WORKWEAR BUNDLES in IPSWICH, FROM THE EXPERTS
At The Workwear Specialists we have over 5 years of experience in providing high quality embroidered workwear and PPE, helping companies all over the UK make their best impression. We have extensive knowledge of our vast product range, as well as the particular demands of the industries we work with. This means we take the time and hassle out of finding the right workwear and decorating method- we do it all for you!
Unsure which to choose? We're committed to simplifying the process of purchasing embroidered and printed workwear. As part of our exceptional customer service, we strive to ensure we get the right method for your project- going to any length necessary. And with 100s of happy repeat customers, and decades of experience, we guarantee you will be very happy with the finished results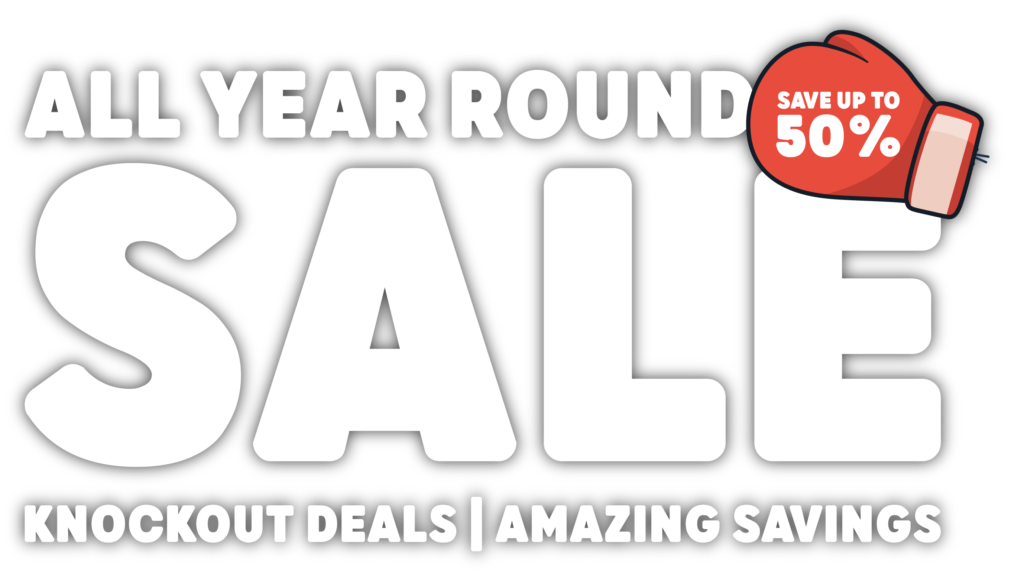 Knockout Workwear Bundle Deals Ipswich | Up to 50% Off
Pick up some knockout deals with our End of Summer Sale. Mix and match colours & sizes
SHOP T-SHIRT ONLY Workwear BUNDLES IPSWICH

SHOP POLO ONLY WORKWEAR BUNDLES IPSWICH

SHOP HOODY ONLY WORKWEAR BUNDLES IPSWICH

SHOP SWEATSHIRT ONLY WORKWEAR BUNDLES IPSWICH

SHOP FLEECE ONLY WORKWEAR BUNDLES IPSWICH

CUSTOMISED CLOTHING IPSWICH TO SET YOU APART

If your business has a logo it means that a large amount of time, effort and perhaps finances went into creating something that could perfectly represent your business. Ensure that each member of your staff clearly and proudly wear it as their daily workwear uniform. Having the company embroidered logo on clothing that your staff wear is a great way to ensure that your advertising and marketing campaign never sleeps. It will also help clients to become familiar with your brand; often this provides the perfect helping hand in good reports about your business being passed around by word of mouth.
PERSONALISED WORKWEAR bundles IPSWICH

We look forward to finding out your specific workwear needs, whether for embroidered or screen printed garments. That is why we are happy to offer personalised workwear packages that will ensure that the clothing needs of your staff are met with a high quality and efficient printing or embroidery service, and free delivery. We will ensure that the branding you provide is consistent across all the clothing items required so your team can present an appearance that works brilliantly with your business. Do get in touch, we like to think our customer service is second to none.